Here is a quick little Halloween decorating project for you. I know glittery pumpkins are nothing new but I wanted to show how easy it
really
is. It literally took me 4 mins. to complete (not including drying time). Have all of your supplies ready before you start.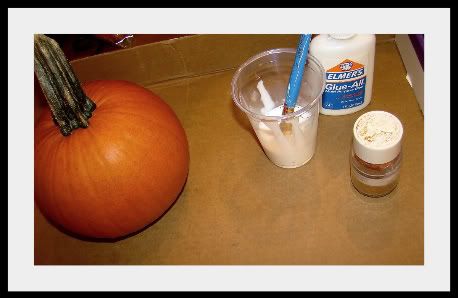 Pour some Elmer's glue into a container and add a little water to thin.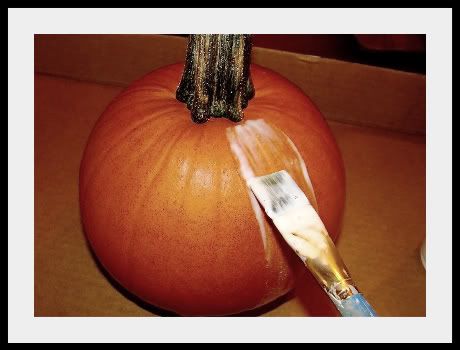 As quick as you can, put the glue over the entire pumpkin. Work quickly because the thinned glue will sometimes dry fast.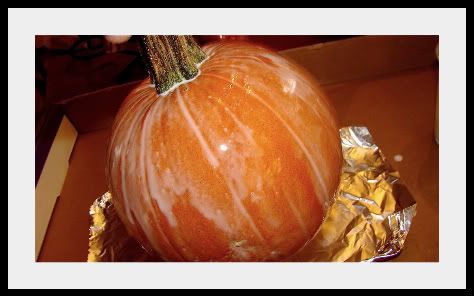 You don't want to do it in sections because the glitter will clump up and you won't get a smooth finish. (I like Martha Stewart's glitter.)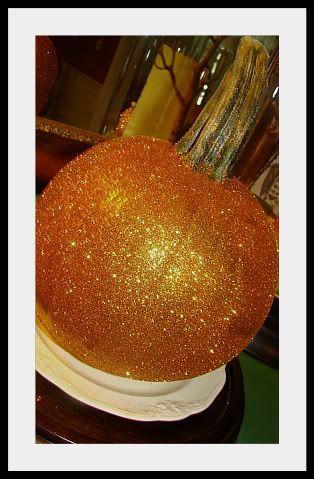 Add a little glitter to the bottom of your tray( so when you sit the pumpkin down, the base of it gets covered instead of smeared) Then, starting from the top add glitter moving in a circle all the way to the bottom. Allow plenty of drying time. Especially if you are putting it under a glass dome. It will fog up the glass if still wet.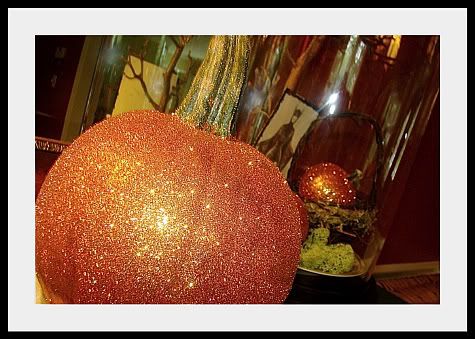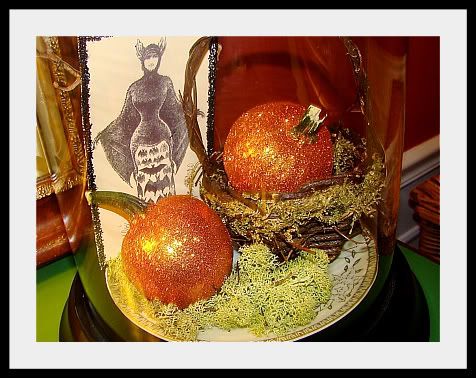 There you go! Now your glittery pumpkin is ready for display.
Happy decorating,
Stephanie