T
here are so many fun things for sale down at the
Mercantile Mall
. Every time that I go down to refresh my space, I have to remind myself that I 'm there to make money...not spend it.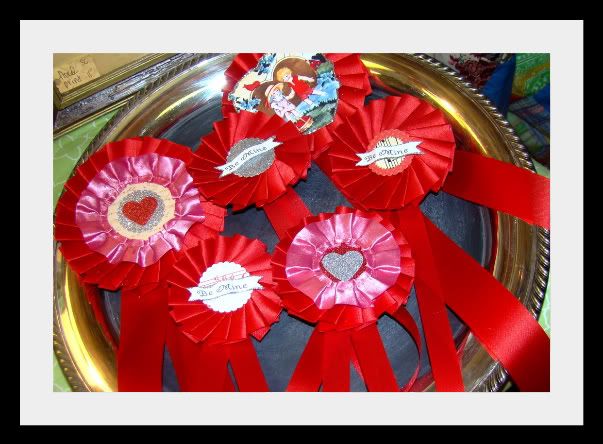 I have been on a crepe paper and ribbon rosette kick lately.
I made a bunch of these valentine ribbons that say "be mine."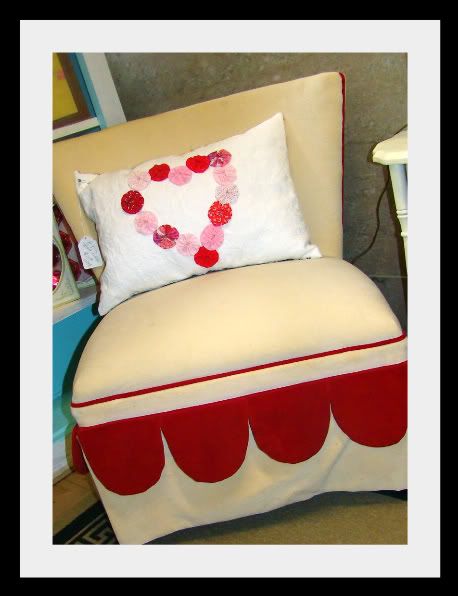 Mechelle, from
pink daisy's blog
is new to the shop. We love having her there. Her sewing skills and love for vintage fabrics has helped make the shop look fabulous!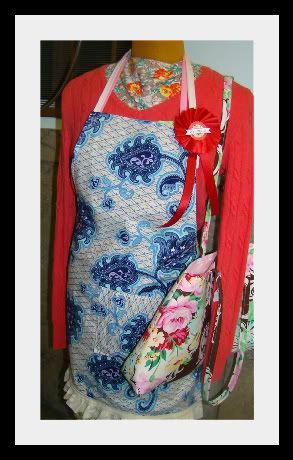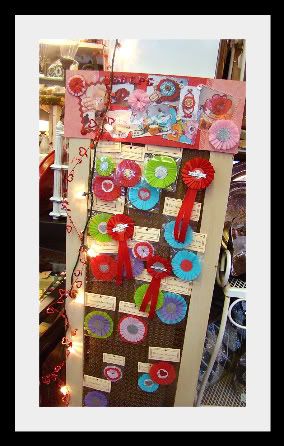 Here are a few more rosettes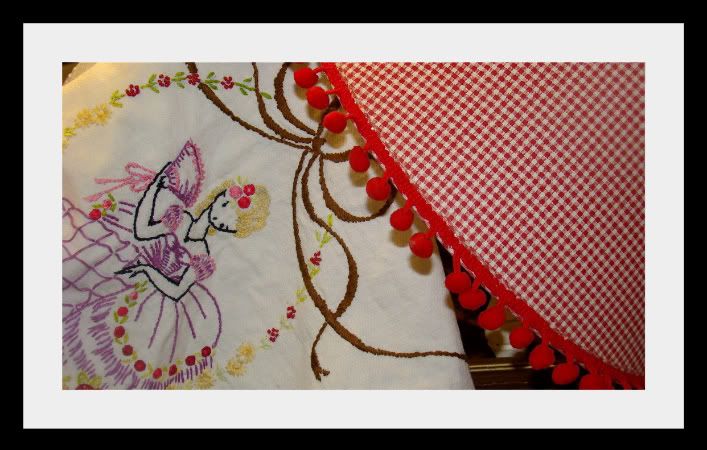 vintage textile and lampshades
This little wicker chair is so adorable.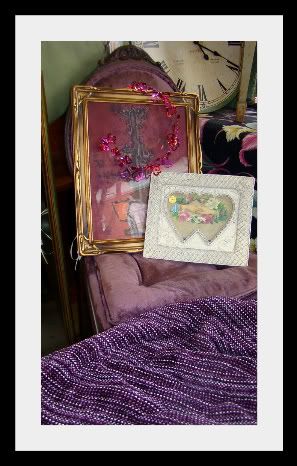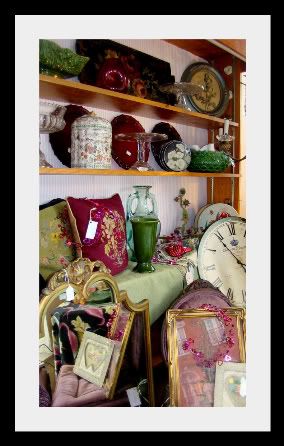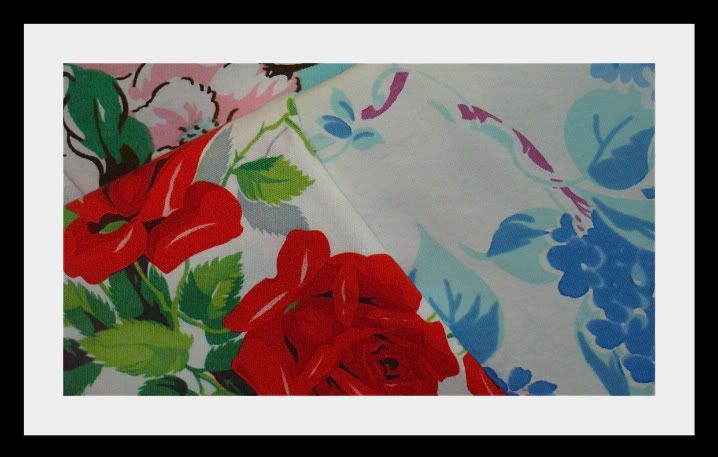 More linens and another cute chair.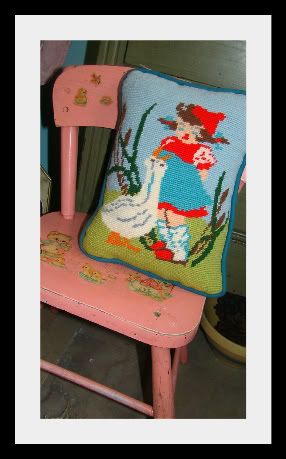 We would love for you to visit.