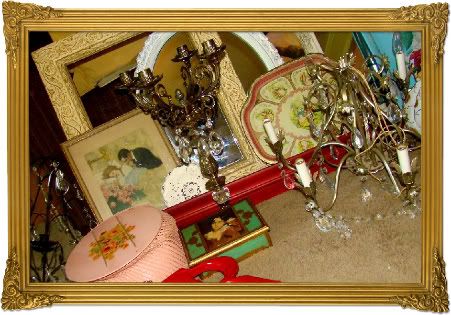 Brenda and I went to
Mechelle's
pre-garage sale Friday night. She was kind enough to invite us over even though they were busy trying to move and get ready for the garage sale. She had a ton of awesome things that she wanted to get rid of before she moved to the new house. Here are just
some
of the great things that I got from her. Brenda got a lot of great stuff too.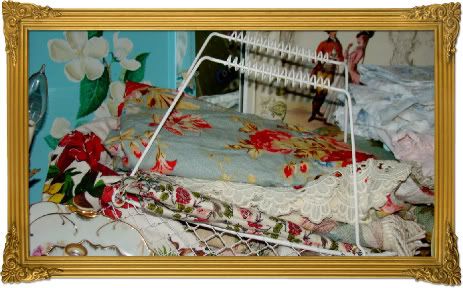 The photo doesn't show it but there are a
ton
of linens, fabrics scraps, pillow covers, etc.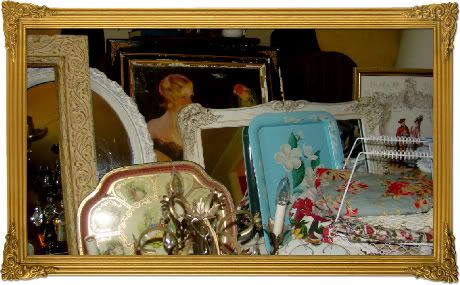 I love all of the white frames.
Two are mirrored and one is going to be turned into a jewelry display.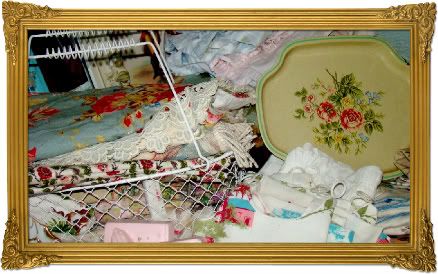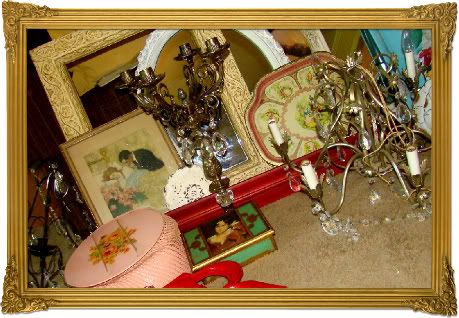 Happy Tuesday!
Stephanie